---
Be a Boy il nuovo singolo di Robin William
Written by Roberto on February 24, 2013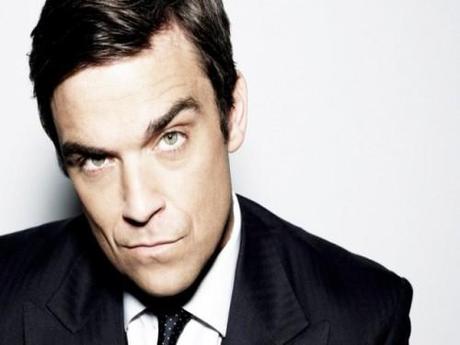 Da venerdì in tutte le radio: "BE A BOY", terzo singolo di TAKE THE CROWN, il nuovo album che ha segnato il ritorno da solista della popstar britannica Robbie Williams, pubblicato lo scorso 6 Novembre.
BE A BOY è il brano di apertura dell'album e arriva dopo le super hit mondiali Candy e Different. Il videoclip ripercorre le spettacolari esibizioni di Robbie all'O2 Arena di Londra lo scorso Novembre. Dedicato a tutti i fan che non sono riusciti ad avere un biglietto, che possono ora cantare come se fossero in prima fila!
"Dopo la reunion con i Take That, una sorta di vacanza dalla mia carriera, una pausa rigenerativa, desideravo tornare con un nuovo grande album solista" , ha dichiarato Robbie, "La mia priorità è stata scrivere ciò che io considero, e spero che tutti ne siano d'accordo, delle hit".
Il nuovo album Take The Crown è disponibile nei negozi e in digital download in edizione standard con 11 brani, edizione deluxe arricchita con 2 bonus track + DVD The Making of/2 video dietro le quinte, vinile in edizione limitata.
Il titolo del disco riflette il mood con il quale il disco è stato registrato e lo stato d'animo di Robbie: "L'album s'intitola Take The Crown perché voglio combattere," racconta. "Voglio combattere contro chiunque intenda sbarrarmi la strada nel regno del pop. Voglio conservare la corona che avevo un tempo. E che ancora potrei avere. Voglio comunicare al pubblico che amo questo lavoro e che lotterò per mantenerlo."
Robbie ha ricevuto una nomination ai BRIT Awards con Candy, in lizza nella categoria Best British Single. In aggiunta alla nomination, Robbie si esibirà live durante la serata il prossimo 20 di Febbraio a Londra. Con i suoi 12 BRIT Awards già vinti (per non citare I 5 vinti con i Take That), Robbie non è certo nuovo alla cerimonia dei Brits!
Robbie, infine, è diventato UK ambassador per UNICEF, per far sì che il 2013 possa essere un anno migliore per le popolazioni mondiali che soffrono la fame. La campagna lanciata si chiama Enough Food For Everyone IF e si basa sull'idea che ci sarà abbastanza cibo per tutti solo se noi tutti ci mobiliteremo per incoraggiare I nostri leader a prendere le giuste decisioni sulle materie più importanti.
L'ultima volta che così tante organizzazioni umanitarie si sono riunite su così vasta scala è stato in occasione della campagna Make Poverty History.
---
Reader's opinions
---