---
Dorian Gray il singolo di Claudia megre'
Written by Roberto on May 7, 2017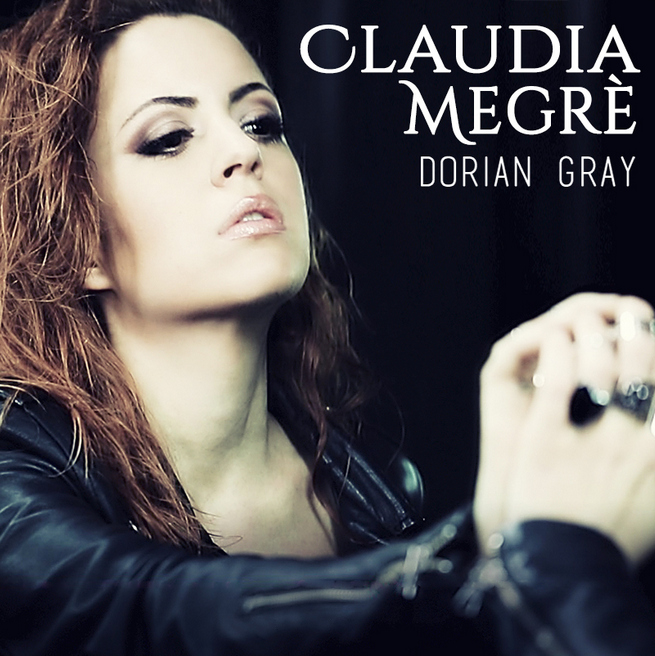 "DORIAN GRAY", l'ultimo singolo della cantautrice Claudia Megrè estratto dal suo primo album "GIOCO AD ESTRAZIONE" (Med Music Corporate – distribuito Sony).
Dorian Gray è un brano dalle sonorità innovative e una grande componente rock. In questo testo, la giovane cantautrice, prendendo spunto dal celebre romanzo di Oscar Wilde, racconta di un uomo molto innamorato di se stesso a tal punto da non riuscire più a riconoscere il vero amore.
Il singolo è contenuto in Gioco ad Estrazione, il disco acclamato dalla critica, che vanta importanti collaborazioni con artisti del calibro di Edoardo Bennato e il rapper Clementino, estratto dallo stesso album la famosissima la canzone Tatuami, scelta come colonna sonora per lo spot televisivo del brand Cocunda, mandato in onda durante il Festival di Sanremo.
Claudia Megrè è una chitarrista, autrice e compositrice di origini napoletane. Fin da piccola partecipa a numerosi concorsi e festival musicali dove si fa notare per le sue incredibili doti canore. Nel giugno 2012 collabora con il rapper Guè Pequeno dando vita al brano "Chi non si arrende". Nel 2014 partecipa al programma televisivo The Voice Of Italy in onda su Rai 2, dove si classifica tra i finalisti del team di Piero Pelù. A ottobre 2016 pubblica Gioco ad Estrazione, album che la consacra definitivamente come una delle più promettenti cantautrici del panorama musicale italiano.
---
Reader's opinions
---