---
Fifhty il nuovo singolo di Justin Timberlake
Written by Roberto on January 15, 2018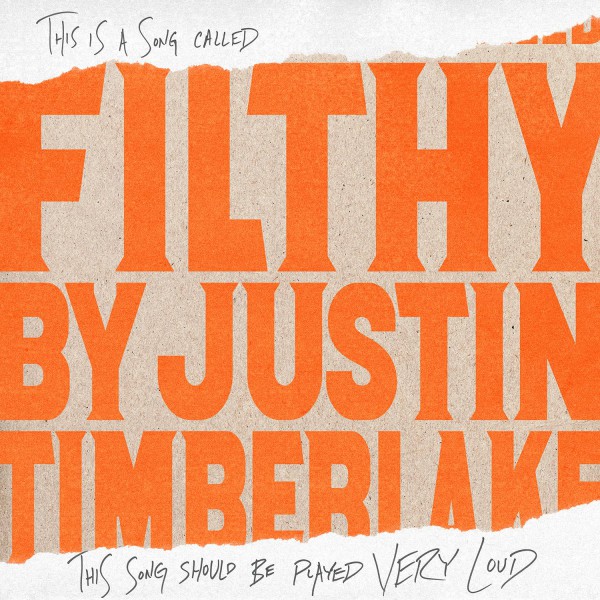 "Filthy", l'atteso nuovo singolo di Justin Timberlake, 10 volte vincitore ai Grammy Awards e 4 volte agli Emmy. Il brano anticipa il suo quarto album in studio, "Man Of The Woods", in uscita il 2 febbraio per RCA Records e già disponibile in preorder.
"Filthy" è scritto e prodotto dallo stesso Timberlake insieme a Timbaland e Danja, con il contributo per i testi di James Fauntleroy e Larrance Dopson.
"Man Of The Woods" rappresenta il lavoro più ambizioso che Justin abbia mai realizzato sia per la musica che per i testi. Unendo le sonorità del rock tradizionale americano con le influenze più moderne di collaboratori del calibro di The Neptunes, Timbaland, Chris Stapleton e Alicia Keys, questo nuovo album esplora le diverse possibilità di racconto ispirate dal suo amore per il figlio, la moglie e il suo viaggio personale che da Memphis lo ha portato dove è ora.
Il colorato e futuristico video di "Filthy" è diretto dal regista all'avanguardia, vincitore di parecchi riconoscimenti, Mark Romanek. Nel video dance, Timberlake si presenta come un moderno inventore che sta presentando la sua ultima creazione al mondo. Questa è la seconda volta che Timberlake e Romanek collaborano realizzando video unici nel loro genere.
Dopo "Filthy" e in attesa dell'uscita il 2 febbraio di "Man Of The Woods", Timberlake pubblicherà altri 3 video, ognuno con caratteristiche di stile e colore molto diverse, diretti da 3 registi differenti. Le tre canzoni saranno pubblicate ogni settimana, con inizio il 18 gennaio per arrivare alla pubblicazione dell'intero album.
Due giorni dopo la pubblicazione dell'album, domenica 4 febbraio, Justin sarà protagonista del Pepsi Super Bowl LII Halftime Show.
Attore e musicista dai molteplici talenti, Justin Timberlake ha venduto più di 32 milioni di album nel mondo, ha riempito stadi e arene ovunque, ha ricevuto numerosi awards e nomination ed è diventato uno dei più rispettati entertainer dello show-business globale. Tutti e tre gli album solisti di Timberlake ("Justified", "FutureSex/LoveSounds" e "The 20/20 Experience") sono stati certificati platino e multi-platino ovunque. Recentemente ha ricevuto il quarto platino per la hit "CAN'T STOP THE FEELING!", tratta dalla colonna sonora del film "Trolls", che ha debuttato al #1 della Billboard Hot 100, è stata certificata come il singolo più venduto nel 2016 negli Stati Uniti, gli ha fatto vincere il decimo Grammy Award e gli ha procurato la nomination per un Academy Award e un Golden Globe.
Come attore, Timberlake è apparso in molti film tra cui "Alpha Dog", "Black Snake Moan" e "Shrek The Third". Ha ricevuto ottime recensioni per la sua performance in "The Social Network", film candidato agli Oscar. È apparso anche in "Bad Teacher", "Friends With Benefits", "In Time", "Inside Llewyn Davis", "Runner Runner", "Trolls" e "Wonder Wheel". Infine Timberlake ha vinto 4 Emmy per le sue apparizioni al "Saturday Night Live".
---
Reader's opinions
---