---
I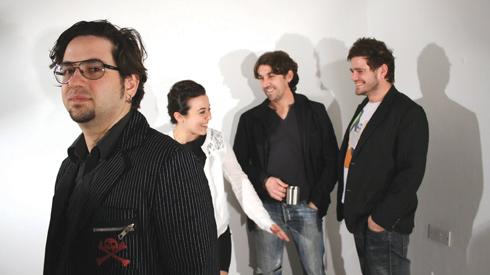 , band serbo-maltese indie-ska-pop, nascono nel 2007 ed in poco tempo calcano già i palchi di molte realtà musicali danesi, austriache, parigine e londinesi. Nel 2008 nasce il loro primo EP intitolato "Just rock", registrato e prodotto da David Vella (già produttore di nomi quali Beangrowers, Rammstein, Phillip Boa & The Voodooclub).
L'EP, i cui singoli e video scalano velocemente le classifiche delle radio locali, vince il titolo di Migliore EP del 2008 nel sondaggio tra gli ascoltatori annuali di MMI Podcast.
Nel 2011 la band registra e pubblica il proprio album di debutto "ROMANTIKPOLITIK" che, dalle influenze ska iniziali, si indirizza verso melodie pop. L'album ed il singolo raggiungono la vetta delle classifiche locali e sono premiati due volte nel 2011, sempre ai Malta Music Awards and Bay Music Awards.
"Nosnow/noalps, made up by Nick Morales, Daniel Cassar, Sarah Falzon and Darko Strniša, are based in the mountainless island of Malta and are currently touring major cities in Europe promoting ROMANTIKPOLITIK".
Contatti: official website & Youtube.
Segui GentEmerGente e scopri i Nosnow/Noalps!
Ogni sabato dalle 14 alle 16 con Marco, Alex e Cinnamon…Keep on rockin'!
G.E.G. Staff
---
Reader's opinions
---