---
Only You di Jack Savoretti
Written by Roberto on February 5, 2017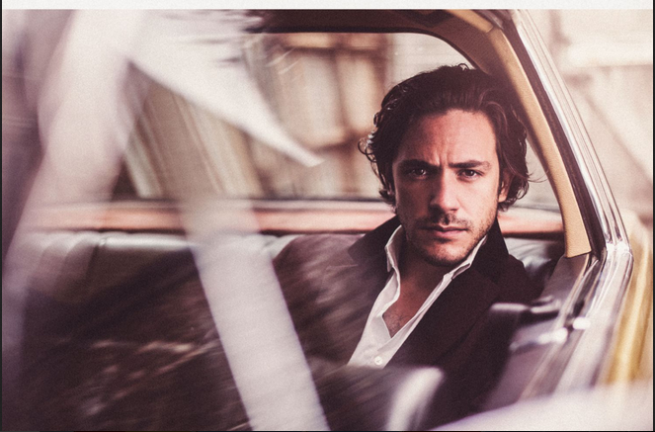 "Only You", il nuovo singolo di Jack Savoretti estratto dal suo nuovo disco "Sleep No More" (Bmg Rights Management/Warner) uscito il 28 ottobre e già oltre le 60.000 copie vendute in Inghilterra.
"Only You" – scritta interamente dal cantautore italo-inglese – è una lettera d'amore sincera, dove piano e basso si intrecciano con il groove di batteria per accompagnare la voce di Jack Savoretti in versi intensi come "With your courage I escaped my fear, You learned to say what's on your mind" – Grazie al tuo coraggio ho superato la paura, Tu hai imparato a rivelare ciò che c'è nei miei pensieri – o nel ritornello "Only you can break me free, And stop me living behind the lines of enemies" – Solo tu mi puoi liberare e farmi smettere di vivere dietro linee nemiche. Verso la fine del 2016, Jack Savoretti e la sua band hanno eseguito un incredibile interpretazione di questo brano al Graham Norton Show (http://bit.ly/GrahamNortonSavoretti).
In Inghilterra, nella prima settimana, "Sleep No More" ha venduto il doppio di quanto aveva fatto con il precedente "Written in Scars" nello stesso periodo confermando Jack Savoretti come uno dei più importanti artisti inglesi di sesso maschile del momento. Dal 18 gennaio è partito per un tour che lo porterà ad esibirsi negli Usa e in tutta Europa accompagnato dalla sua band. In Italia suonerà dal vivo il 24 febbraio al Fabrique di Milano e il 26 febbraio al Teatro Carlo Felice di Genova.
Jack Savoretti descrive questo disco come una sorta di "lettera d'amore dedicata a mia moglie" e afferma: «Tutto ruota intorno a quel genere di cose che non ti lasciano dormire tutta la notte» svelandoci l'origine del titolo.
Come nel precedente disco, il cantautore italo-inglese si è avvalso di differenti produttori tra cui: Mark Ralph (Years and Years e Take That), Sam Dixon (Adele), Matty Benbrook (Paolo Nutini), Cam Blackwood (George Ezra) e Steve Robson (James Bay, John Newman e James Morrison).
---
Reader's opinions
---