---
Chiara Giacobbe Chamber Folk Band: Violino Folk @ IL FLUSSO
Written by Administrator on February 2, 2014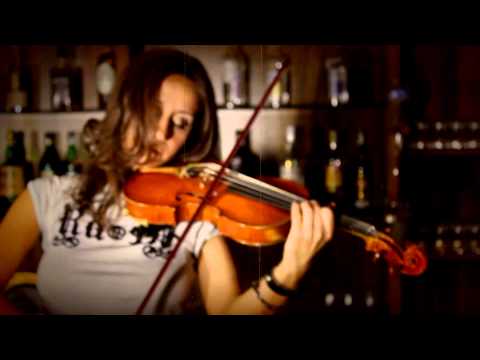 Lunedì 3 febbraio dalle 21 alle 23: 'Ready to go' into The Flow, 'un nuovo viaggio nel suono e nelle parole' sulle note del violino folk di CHIARA GIACOBBE Chamber Folk Band, accompagnato dalla sua band.
Violinista laureata al Conservatorio Vivaldi di Alessandria, ha suonato per mezza Europa, ha condiviso palcoscenici e studi di registrazione con talenti anglo americani come Rod Picott, Will T. Massey, Trent Miller, Dan Raza, Paolo Bonfanti, Gnola blues band, Yo Yo Mundi acquisendo una dimensione internazionale.
Nella sua storia musicale ha anche inciso due dischi ed un ep acustico con i Lowlands, il brillante gruppo folk rock di Pavia.
Ci presenterà i suoi brani insieme alla sua Chamber Folk Band al completo:
Chiara Giacobbe violino e voce
Rino Garzia contrabbasso
Daniele Negro batteria
Marco Rovino chitarra acustica
Lunedì sera in diretta LIVE ai microfoni di Radio Punto sarà il nostro 'viaggio nel suono, parole e nel cuore' di
CHIARA GIACOBBE Chamber Folk Band @ IL FLUSSO di e con Giovanna De Prezzo la Jo.
LIVE ai microfoni di Radio Punto!
Vi aspettiamo!
Il viaggio continua…
Stay tuned
by Giovanna De Prezzo
Diretta streaming: www.radiopunto.it clicca su 'Ascolta Ora'
FM 88.1 – 89.1 – 88.8 MHz
Facebook: www.facebook.com/pages/IL Flusso-Radio Punto.it
http://www.reverbnation.com/chiaragiacobbe
https://www.facebook.com/ChiaraGiacobbeChamberFolkBand
---
Reader's opinions
---