---
Steve Winwood – Soul Bianco
Written by Angelo Moscara on October 30, 2022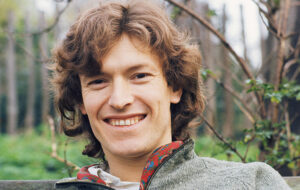 Steve Winwood ha appena quindici anni e una voce che già gli vale paragoni con Ray Charles quando, insieme al fratello maggiore Muff, si unisce allo Spencer Davis Group, una delle band di punta del rhythm and blues revival inglese. E' il 1963, e il giovanissimo vocalist e polistrumentista (a suo agio indifferentemente con organo, pianoforte e chitarre) diventa una delle stelle più precoci della storia del rock, caratterizzando con il suo inconfondibile stile hit internazionali come "Gimme some lovin' " e "I'm a man" (di cui è coautore).
Passano solo quattro anni e il poliedrico Winwood è già pronto per l'avventura più ambiziosa della sua carriera, i Traffic: attraverso diversi cambi di formazione che lo vedono collaborare con musicisti come Dave Mason, Chris Wood e Jim Capaldi (quasi un alter ego musicale, quest'ultimo), il musicista di Birmingham dà sfogo al suo periodo di massima vena creativa, mescolando jazz, folk, rock progressivo, psichedelia e r&b in dischi epocali come "Mr. Fantasy" (1967) e "John Barleycorn must die" (1970). Del '69 è la brevissima avventura dei Blind Faith, primo supergruppo della storia del rock che include al suo fianco gli ex Cream Eric Clapton e Ginger Baker e il bassista/violinista Ric Grech (un solo album omonimo, pubblicato dalla Island).
Sciolti i Traffic dopo alcuni dischi in formazione allargata a percussionisti e session men di scuola soul, Winwood si dedica a partire dal 1977 ad una carriera solista inizialmente prodiga di soddisfazioni commerciali, con album più marcatamente pop e di raffinata fattura come ARC OF A DIVER, ROLL WITH IT e BACK IN THE HIGH LIFE (il suo maggior successo di vendita in assoluto). Gli anni '90 vedono calare inesorabilmente la sua popolarità a causa della scarsezza, quantitativa e qualitativa, della produzione: discreti esiti artistici (ma non commerciali) riscuote invece la reunion con Capaldi del '94, per un tour e un nuovo disco a nome Traffic, FAR FROM HOME. Dopo JUNCTION 7 (1997), passato praticamente inosservato, critica e pubblico salutano con favore ABOUT TIME (2003), disco dalle convincenti sonorità vintage e latineggianti registrato in trio dal vivo in studio e pubblicato dall'etichetta di proprietà del musicista, Wincraft (Sanctuary/edel in Europa).
L'anno successivo i Traffic vengono introdotti nella Rock and Roll Hall of Fame; Capaldi muore poco dopo, nel gennaio del 2005, per un cancro allo stomaco: il secondo anniversario della sua scomparsa viene celebrato con un concerto alla Roundhouse di Londra di cui Winwood è ovviamente uno dei protagonisti (la serata viene documentata con un doppio cd e dvd dal titolo di "Dear mr. Fantasy"). Nell'estate del 2007 Steve rivive un altro spicchio del suo passato salendo sul palco del "Crossroads guitar festival" a fianco di Eric Clapton e ricostituendo brevemente un sodalizio che risale ai tempi eroici dei Powerhouse e dei Blind Faith. Da quell'incontro prendono corpo tre concerti veri e propri tenuti al Madison Square Garden di New York nel febbraio del 2008, e la partecipazione di "Slowhand" (nel brano "Dirty city") al nuovo disco di Steve, NINE LIVES, registrato nel suo home studio e pubblicato dalla Epic. Nel 2009 la collaborazione prosegue con altre esibizioni congiunte negli Stati Uniti.
---
Reader's opinions
---