---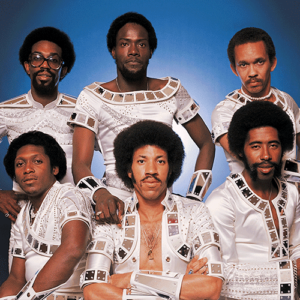 Dopo aver lasciato i Mystics e i Jays, nel 1967 i componenti delle due band si uniscono dando vita ai Commodores. Tutti i membri della band, Milan Williams (tastierista), Ronald LaPread (chitarra basso), Walter "Clyde" Orange (batterista), Lionel Richie (sassofonista), William King (tromba) e Thomas McClary (chitarrista), in Alabama frequentano la stessa scuola, il Tuskegee Institute.
Il gruppo ha la sua opportunità all'inizio degli anni Settanta, quando, dopo essersi trasferito a New York, riesce a firmare per la Motown, per la quale debutta con il singolo strumentale dalle sonorità dance "Machine gun", che dà loro un grosso successo. È però con "Slippery when wet" che i Commodores raggiungono la vetta della classifica. Nel settembre 1976 esce "Just to be close to you" , che entra nella top ten così come i successivi "Fancy dancer" e "Easy". "Still" invece è l'ultimo brano che vede ancora Lionel Richie nel gruppo; dopo aver infatti duettato con Diana Ross per il brano "Endless love", il musicista nel 1982 decide di lasciare la band.
A sostituirlo arriva J.D. Nicholas, con il quale i Commodores realizzano il loro più grande consenso di pubblico, "Nightshift": per quattro settimane consecutive in vetta alle classifiche, frutta al gruppo anche un Grammy. I Commodores lasciano la Motown nel 1985 per poi firmare con la Polydor nello stesso anno e realizzare un altro buon successo, "Goin' to the bank". Negli anni Novanta la band rimane di tre elementi: Orange, King e Nicholas, che registrano una serie di album. L'ultimo è COMMITTED 2 ROCK del 2004.
---
Reader's opinions
---