---
Ecco l'attesa nuova musica di Peter Gabriel!
Written by Angelo Moscara on January 8, 2023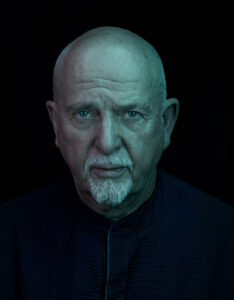 È finalmente uscito il singolo di Peter Gabriel  che precede l'album "i/o". Il singolo in questione porta il titolo di "Panopticom".
Scritto e prodotto da Peter Gabriel, Panopticom è stato registrato ai Real World Studios nel Wiltshire e ai The Beehive di Londra.
Dal punto di vista musicale, Panopticom si muove grazie alla "sala macchine" dei collaboratori di lunga data Tony Levin, David Rhodes e Manu Katché, supportati dall'elettronica ammaliante di Brian Eno. I cori aggiuntivi sono di Ríoghnach Connolly dei The Breath. Il testo è in parte ispirato allo straordinario lavoro di tre gruppi, Forensic Architecture, Bellingcat e l'organizzazione pionieristica per i diritti umani WITNESS, co-fondata da Gabriel.
L'uscita di Panopticom con la luna piena non è una coincidenza e, in linea con la filosofia di Gabriel, l'approccio a i/o sarà un po' diverso dalla norma. Le fasi lunari guideranno il piano di pubblicazione nel 2023, con un nuovo brano rivelato ogni luna piena.
---
Reader's opinions
---