---
Gianna Nannini – In the Rain
Written by Administrator on September 13, 2013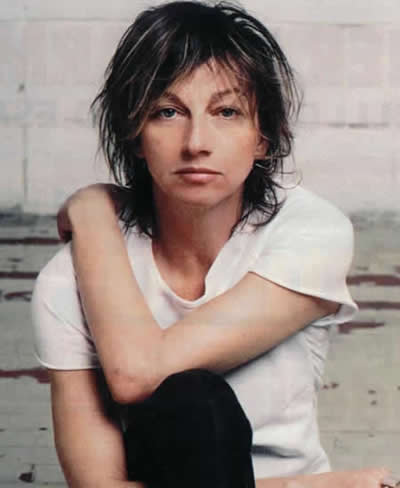 Da oggi venerdì 13 settembre, dopo il successo di "Scegli me", sarà in rotazione radiofonica IN THE RAIN, il nuovo singolo di Gianna Nannini estratto da INNO (Sony Music), uscito martedì 15 gennaio in Italia e in contemporanea in tutta Europa.
Da sabato 14 settembre sarà inoltre in alta rotazione il "non video" IN THE RAIN, che vede alla regia Kal Karman, poliedrico regista che ha lavorato con star del calibro di James Franco e Shakira.
Il brano, che arriva al termine del fortunatissimo Inno Tour sold out in tutta Europa, è stato scritto dalla rocker in studio al pianoforte. Un sound nuovo sul quale Wil Malone raggruppa chitarre e archi accompagnando la voce di Gianna.
Il video musicale ha una sua visuale estrema in rappresentazione di un ironico contrasto con l'amore, è girato con stile documentaristico, e per questo è da considerarsi un NON video.
"Vorrei che colpisse la malinconia che evoca, l'approccio che hai guardandolo, lo stato d'animo che suscita", ha dichiarato Gianna.
Si tratta di un docu-video, di un racconto fedele della realtà che, per volere di Gianna e dello stesso Kal Karman, mostra come ancora oggi la donna sia considerata in tante parti del mondo e in particolare in Italia.
Un docu-video, specchio della nostra educazione che non vuole portare un messaggio ne' "puntare il dito per far veder un problema" , ma soltanto porre una riflessione amara sulle origini del problema legato al rispetto della donna.
"Non e' con la parola Femminicidio, che amplifica la risonanza e porta all'emulazione, che si affronta il problema. Non sono gli strumenti punitivi a cambiare le nostre teste. Va cambiata radicalmente la nostra cultura della donna partendo dalle cose più semplici."
Girato a Bangkok, considerato il centro mondiale del mercato del sesso, il film utilizza un linguaggio perlopiù documentaristico: ogni location e tutti i personaggi sono infatti reali. La protagonista è una delle centinaia di migliaia di "sex worker" tailandesi, ed è ripresa in tutti i momenti della sua giornata: in particolare viene evidenziato il forte contrasto tra lo squallore del suo ambiente lavorativo e la normalità di quello casalingo, fatto di cartoni animati, piccoli pupazzi e una televisione sintonizzata su un canale musicale che trasmette in quel momento immagini live di Gianna.
Il film è un esercizio di osservazione: seguendo la giornata della protagonista si entra maggiormente in contatto con la sua quotidianità.
---
Reader's opinions
---