---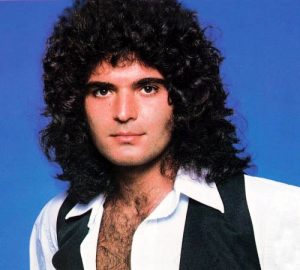 Gino  Vannelli, nato a Montreal in Canada, di chiare origini italiane, il 16 giugno 1952 .
Incise il suo primo disco a 17 anni con il nome Van Elli dal titolo Gina Bold, era il 1969. Trasferitosi dalla natia Montreal a Los Angeles venne scoperto da Herb Alpert il quale produsse i suoi primi album ed Arrivo' nel 78 il successo mondiale con l'album "Brother To Brother", che gli valse il disco di platino per la famosa "I just wanna stop".
Considerato da molti uno delle più belle voci del panorama musicale internazionale. Conosciuto inoltre per le sue straordinarie composizioni che spaziano dal soul-pop alla fusion funky-jazz.
Tra i suoi brani più conosciuti: I just wanna stop, Living inside my self, Black cars senza dimenticare la straordinaria Nightwalker che diede il titilo al suo super apprezzato album uscito ne 1981. Nightwalker oltre al famoso brano omonimo racchiude "Hurts to be love" ancora oggi un esempio di raffinatezza armonica. Gino si immerge immediatamente nelle sonorità anni 80 con l'album "Black Cars"(1985) Nel 1987, al tramonto delle tendenze della decade, esce "Big Dreamers Never Sleep", nel quale è presente forse l'ultimo grande successo di mercato, "Wild Horses".
---
Reader's opinions
---